Alguna vez habéis paseado por las calles del barrio del Raval un domingo? Yo suelo hacerlo, de hecho suelo seguir casi siempre la misma ruta, que os aconsejo que tengáis en cuenta algún día que esteis por ahí!
Suelo empezar el paseo siempre por la parte de abajo de la Rambla del Raval y voy subiendo. En la misma rambla tienen puestas algunas paradas tipo mercadillo con objetos o ropa hecha a mano. También hay un par de puestos al más auténtico estilo marroquí con sus mesas y sillas para hacer un té o tomar algunas pastas típicas de su cultura, terracita que se agradece mucho en las tardes en las que da un poco el sol y que, por unos momentos en los que estás ahí sientes no estar en la misma ciudad de Barcelona.
Para contrarrestar este ambiente étnico, a un lado de la rambla se encuentra el Hotel Barceló Raval, donde se encuentra el B-Lounge, perfecto para unos cócteles o unas tapas.

No se puede dejar de visitar, tampoco, el ático-terraza de 360º con piscina, que ofrece una vista perfectamente panorámica de la ciudad.
Si sigues subiendo, llegarás a la zona de tiendas vintage y de segunda mano, muchas de las cuales están abiertas. Estas calles son, principalmente: el Carrer de la Riera Baixa y el Carrer de Joaquim Costa. Tiendas de ropa vintage (Topitos, Vintage Galalith..), accesorios (Wilde Vintage Sunglasses) u objetos varios (como por ejemplo, vinilos de colección, en la tienda Wah Wah).
Si sigues subiendo llegarás a la Plaça dels Àngels, donde está el Macba, lleno de skaters y rollers haciendo de las suyas, todo un entretenimiento! Si sigues esa misma calle que lo cruza horizontalmente, llegas al Carrer del Bonsuccés, donde está la Casa Camper, un hotel ciertamente original que, si más no, es curioso de ver, así como otras tiendas antiguas de la misma calle.
Por último, bajando por una de las últimas calles que cruza la calle Bonsuccés, Carrer Ramelleres, te toparás con el Bar Lobo, un bar restaurante con dos plantas y terraza a pie de calle con mucho encanto y cocina deliciosa; como el tataki de atún, steak tar tar, ensaladas...
Y eso es todo! No hay escusas si estás en Barcelona y no sabes qué hacer un domingo!
En cuanto al outfit: antes de que llegue el calor por completo, me despido de las medias negras. Hay mucha gente que no está muy a favor de llevar media negra con sandalias de estilo veraniego, de corcho o esparto, por ejemplo. Yo era una de esas personas, de hecho, pero poco a poco, me fui acostumbrando a verlo y ahora suelo combinarlo bastante!Aquí las llevo con unas sandalias ultra cómodas de Andreas. El resto ya lo véis, falda imitación cuero, jersey ancho y la mítica chaqueta militar. Y vosotras, sois de combinar medias con sandalias de verano??
Have you ever walked along the streets of the quarter of the Raval one Sunday?
I usually do so, in fact I use to follow almost always the same route, which i would advise you consider some day you're there!
I usually always start the walk by the bottom of the Rambla del Raval and going up. In the same Rambla, there are some stops as a flea market with handmade objects or clothing selling on them. There are also a couple of places with an authentic Moroccan style with some tables and chairs, suitable for having a tea or eating some typical pastes of their culture It is a small terrace which is much appreciated in the sunny afternoons and, for a few moments in which you're there, you're feeling like if you are not living in the same city.
To have a contrast with this ethnic environment, in the right side of the rambla there is the
Barceló Raval
Hotel, where the B-Lounge is, perfect for cocktails or some fast food. You can not miss, either, the 360º atic terrasse with swimming pool, which offers a perfect panoramic view of the city.
If you are still going up, you'll be taken to thevintage and second-hand little shops, many of which are open on sundays. These streets are, mainly: the Carrer de Riera Baixa and the Carrer de Joaquim Costa. Vintage clothing stores (Topitos, Vintage Galalith.. ), accessories (Wilde Vintage sunglasses) or various objects (such as for example, vinyl collection, seen on the Wah Wah store).
If you continue going up you will reach the Plaça dels Àngels, where is the Macba Museum,full of with skaterboys and rollerboys, making mischief, so entertaining! If you follow that same street that crosses it horizontally, you get to the Carrer del Bonsuccés, where is the
Casa Camper
Hotel, a certainly original hotel to see.
Finally, down one of the last street which crosses the Bonsuccés Street, the Carrer Ramelleres, you'll see the Bar Lobo, a cool bar and restaurant with two floors and terrace with much charm and delicious food; such as the tuna tataki, the steak tar tar, the salads...
And that's it! There are no excuses if you are in Barcelona and don't know what to do on a Sunday!
As for the outfit: before it reaches the heat completely, I say goodbye to the black stockings. There are many people that is not very in favour of wearing dark stocking with summer style sandals. I was one of those people, in fact, but little by little, I was getting used to see them and now I usually combine these sometimes! Here with a sooo comfortable Andreas Shoes. The rest of the outfit, as you see, an leather imitation skirt, wide jersey and the legendary military jacket.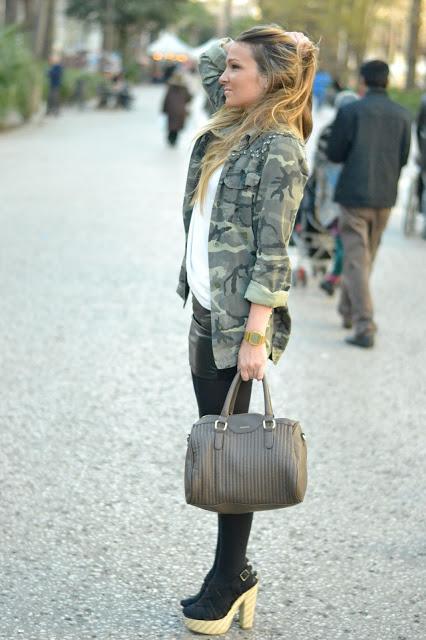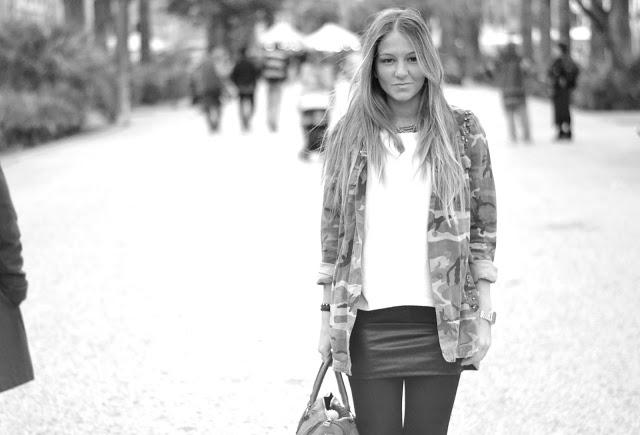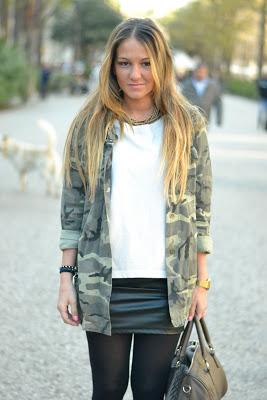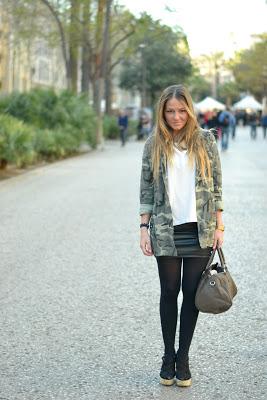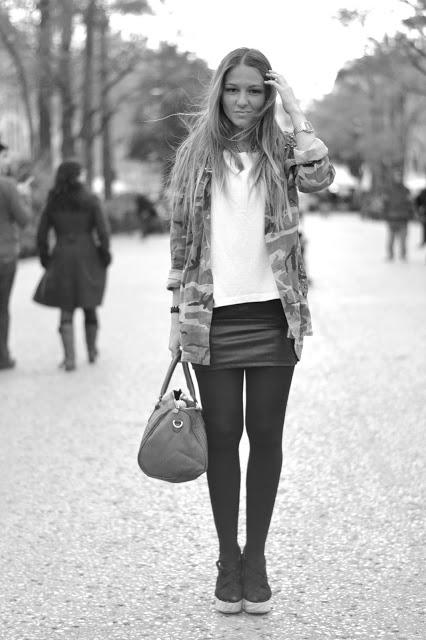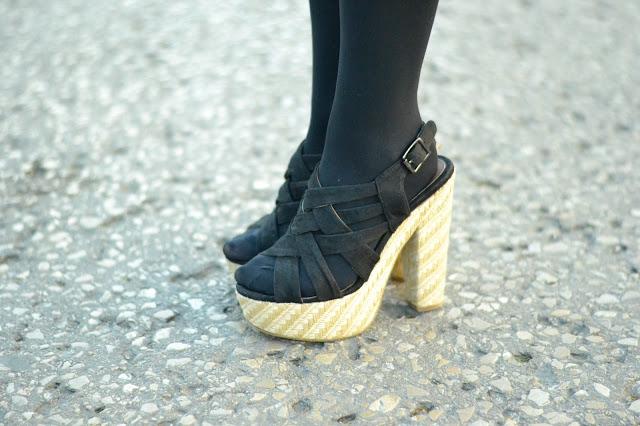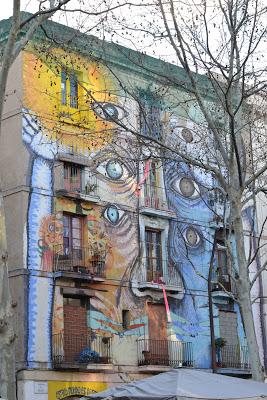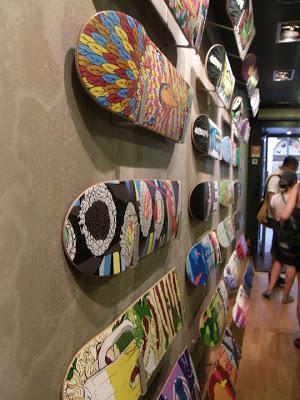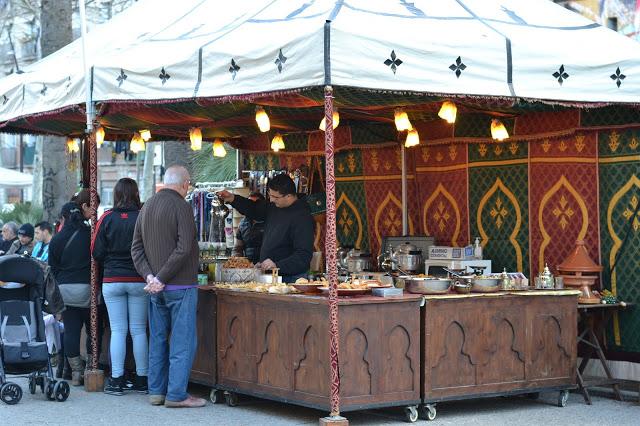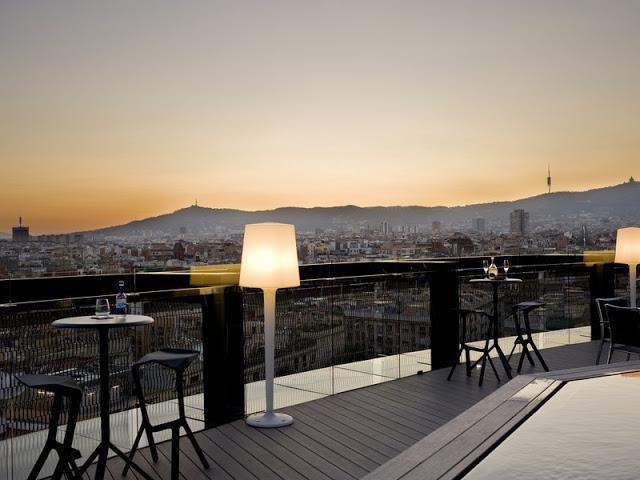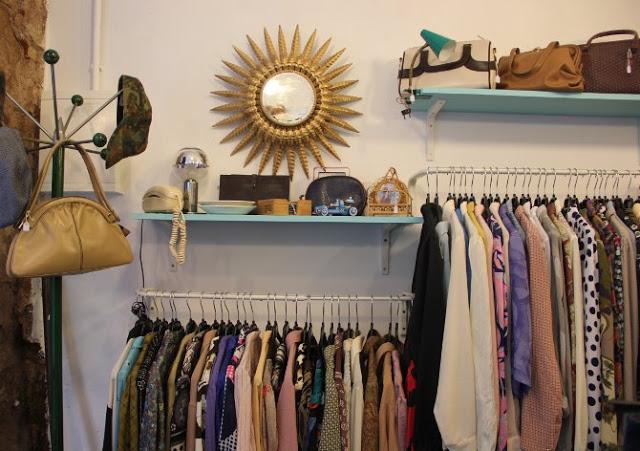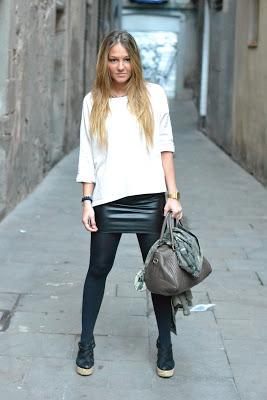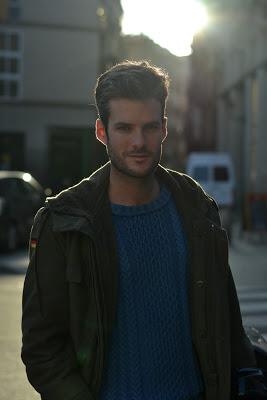 Jacket: Zara / Skirt: Bershka / Sandals: Andreas / Bag: Mango
*Blog sobre tiendas Vintage en Barcelona, totalmente recomendado!!
.
.
.
Y la ganadora del SORTEO INAUGURAL es: Pily Fernández, comentario nº 43, con los pasos realizados al completo! Enhorabuena! En seguida recibirás tu e-mail notificativo! :)